Raincode Labs Compiler Coding Dojo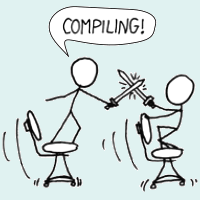 22 March 2021, online
---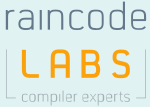 The page is maintained by
Dr. Vadim Zaytsev
a.k.a. @
grammarware
, ex-
CSO
of
Raincode Labs
, Professor of Software Evolution at the University of Twente.
The picture used on this page is derivative from
XKCD#303: Compiling
by Randall Munroe,
CC-BY-NC
.
The tabber code used on this page, is derivative from
the one made by Patrick Fitzgerald
and distributed under
the MIT license
.
All other referenced works of art, science and engineering, are subject to their own individual copyrights.
Last updated: November 2021.